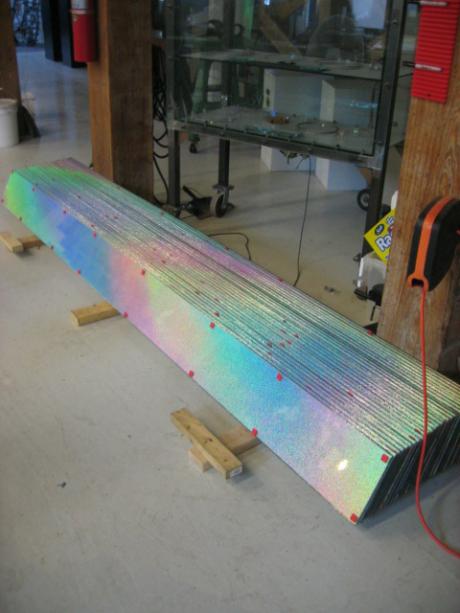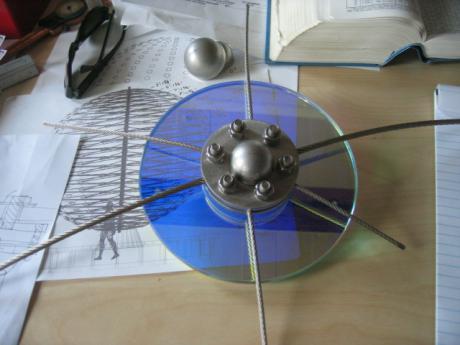 The Studio
Ray King maintains a large, well- equipped studio that includes specialized equipment, state- of - the - art computer labs. Ray King Studio is capable of handling several large- scale projects simultaneously.
Glass provides a durable surface that can be laminated with other materials to dynamically interact with light (and create safety glass as well). King specializes in working with high tech holographic films and thin film dichroic coatings that bend and split light wavelengths into a wide spectrum of colors. He also has vast experience creating tectonic, tensile structures made of stainless steel cable and hardware that articulate and give definition to the artwork.
King's art is designed with highest concern for public safety, made from durable materials (safety glass and stainless steel) and are generally maintenance- free and vandalism-proof.